Web Applications
Let us build you a custom web based powerhouse application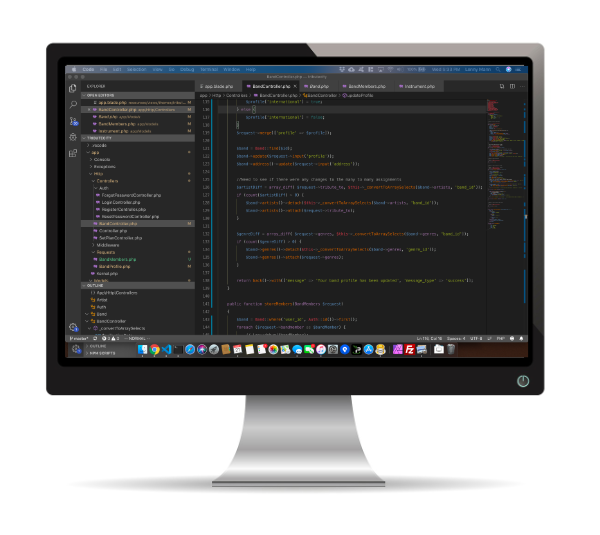 Application Website Project
Laravel PHP Platform

MySQL Database

Full Backend Administration

API Setup & Integration

GIT Revision Control

Code Cache for Optimal Performance

Web Hosting Plan (3 months free)

Full Setup on Your Server or Ours
MVC Architecture
Have an online business you would like to create?  Would you like to take your current website to the next level and provide features like API for mobile devices?  Inventory control and display?  We can do it.
Custom Application Websites
free consultation
Do you have questions regarding what we can do for you?  Pricing?  Pick our brains? Reach out to us.